Today we presented DEMO at the invitation of the Department of Community and Social Studies at the University of Pécs in a community development class.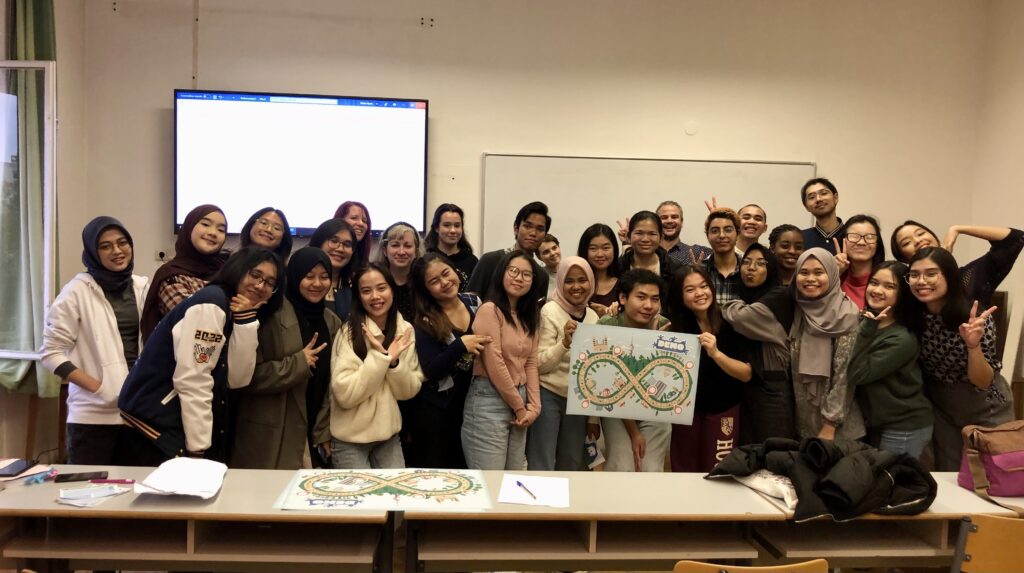 The students tried out our self-developed cooperative board game in four teams and shared their experiences with us. Not only about the game experience itself, but also about how they approached typical European social patterns, problems and cases from different cultural backgrounds.
DEMO is one of our board games that we prefer to use in our human rights education programmes. In a school setting, playing with DEMO makes it much easier to talk about and process what democracy, active citizenship, or even participation, for example, mean and why they are important.