Civic and Human Rights Education
FOR TEACHERS, EDUCATIONAL PROFESSIONALS, AND PARENTS
Our Tools and Methods
We work with nearly half a hundred schools, hundreds of professionals and thousands of students in the framework of our human rights education programs.
We are always looking for ways to address topics such as equal opportunities, democracy, active citizenship, social responsibility, and solidarity in an entertaining yet serious way.
When developing our programs, we make sure to adapt them to the effective National Curriculum and take the needs of schools into consideration.
Some games are available online for everyone and are easily adaptable. For the other games, we recommend the participation of our game leaders and professionals to allow sufficient space and time to address the issues raised.
Heroes of Human Rights
32 INFOGRAPHICS AND BIOGRAPHIES
Exceptional women and men, human rights activists, and ordinary people who set an example by speaking up and by their course of life. Through their stories, we introduce the Universal Declaration of Human Rights.
Dignity W@rld
The Best Human Rights Games in One Place
Dignity W@rld is a virtual playground of human rights games, where different age groups can learn about the challenges of the modern world, basic human rights, and issues affecting different societies through computer games.
DEMO
Learn about Democracy in a Fun Way
The Innomax Award winner DEMO is public life simulator which develops students' social and civic skills in an exciting way.
Living Library
For Events or In Class
It works just like a traditional library — the readers can borrow a "book" for a short period of time, then bring it back and they can borrow another if they want to. In the Living Library, however, books are people. People, who represent groups which are often confronted with prejudices and stereotypes, and are often victims of discrimination and social exclusion.
CultureTour
Board Game for Diversity
The game presents the characteristics of the Croatian, German, Romani, and Hungarian nationalities in Baranya through a playful boat trip.
E-STAR
PREJUDICE, DISCRIMINATION, AND WHAT YOU CAN DO AGAINST IT
Here, you can find the main results of our international project aiming to develop tools against invisible racism. You can expand your knowledge and access the relevant materials to educate others.
The Study of Fellow Humans
NOT ONLY AT THE SECONDARY SCHOOL LEVEL
An eight-unit long-term human rights education process for schools. The teaching materials are adapted to the National Curriculum and the effective framework curricula, so they can be utilized throughout Hungary.
TEAM BUILDING AND ACTIVITIES
Training based on individual needs
Our trainer colleagues regularly deliver training for different audiences. Team-building sessions, board game nights, and training sessions on group problems and conflicts can be organized on demand.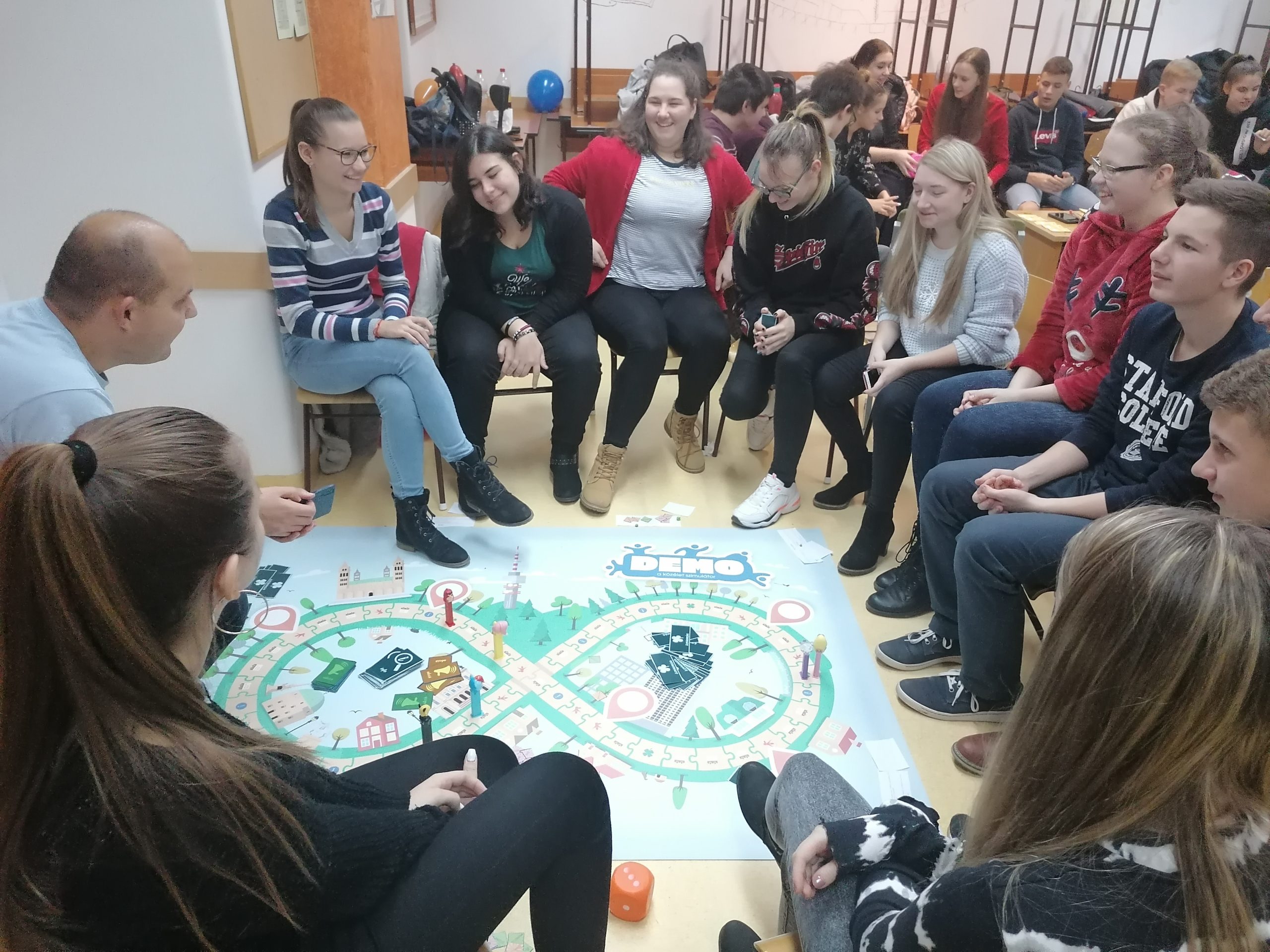 For Educational Institutions
Games and Conflict Management
We offer playful activities, human rights education programs, Living Library, and tools to deal with group conflicts. Contact us for a personalized offer!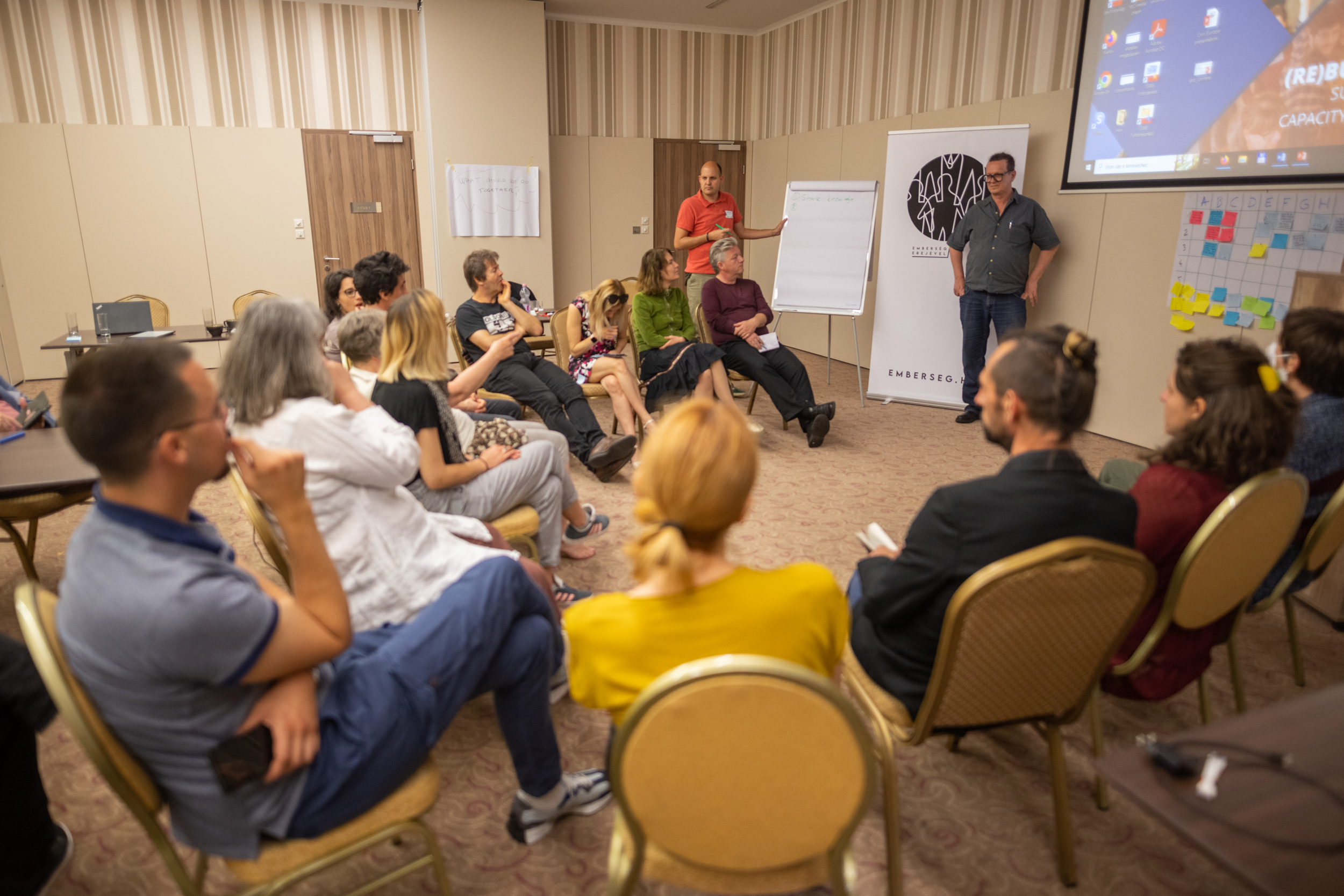 FOR COMPANIES AND BUSINESSES
Team building and sensitization
We offer tools to combat workplace microaggression, and methods for team building, community development, and strengthening relationships between colleagues. Contact us for a personalized offer!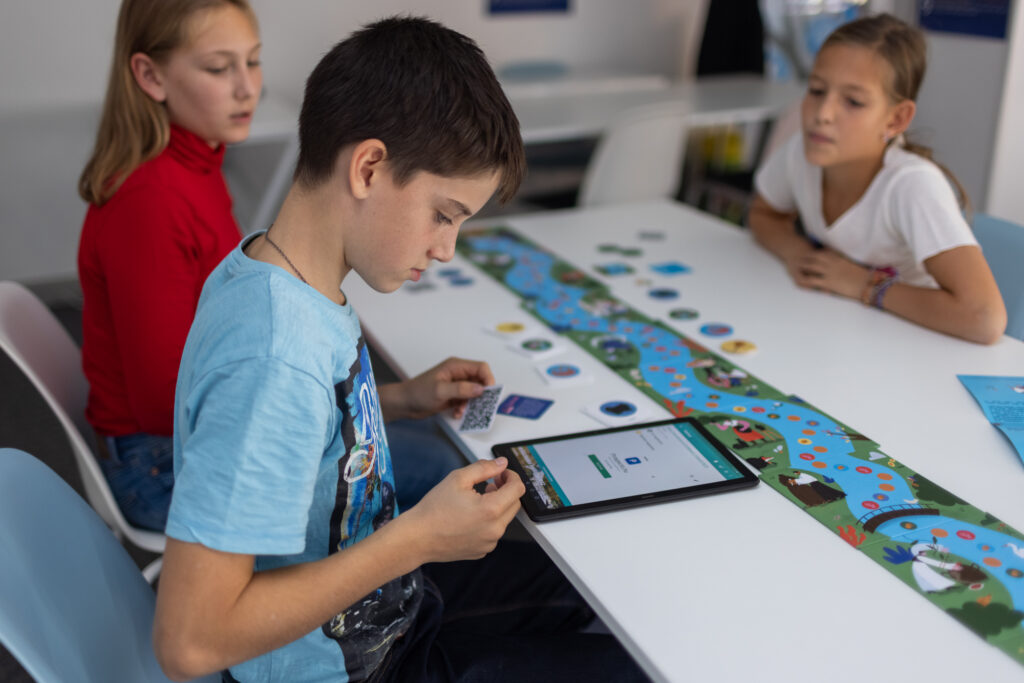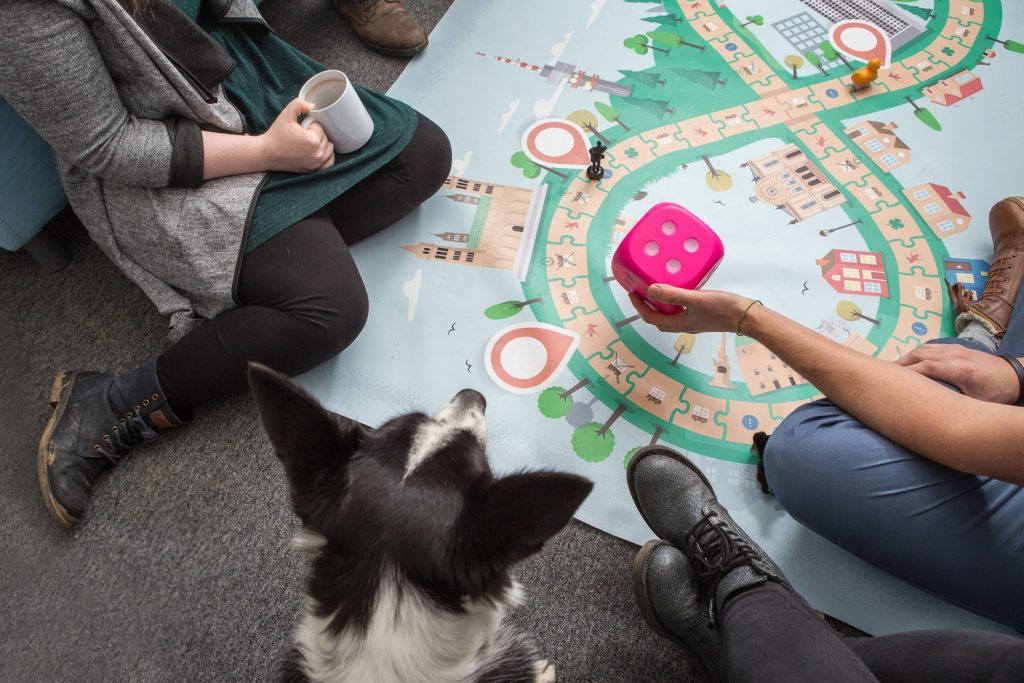 Send Us a Message If You Are Interested!